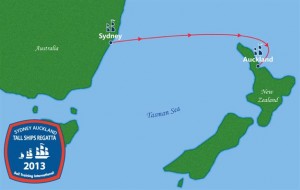 The "Sydney – Auckland Regatta Tall ship" is a unique event that offers cruises in Melbourne, Hobart, Sydney, Australia and Auckland, New Zealand.
This is the first international event of sailing race for large ships to be held in Australasian waters.
The event commemorates the centenary of the first entry in the Royal Australian Navy in Sydney. All people can participate in the race as they are at the age of 15 years (including people with mental and physical disabilities).
program
Cruise Melbourne, Australia on Monday, September 9 Saturday, September 14
Cruise Hobart, Australia Friday, September 20 to Wednesday, September 25
Cruise Sydney, Australia Thursday, October 3rd to Thursday, October 10
RACE Sydney – Auckland, New Zealand
Friday, October 25 to Monday, October 28